Dao of Well Being Tours™

China and Tibet Tours
Journey to Shangri-la Qigong and Tai Chi Tours Qigong China Trips Daoist Tours to China









Have questions about our tours?
...travel to China, Tibet, Shangri-La?
We invite you to contact us...we would love to hear from you!

click here to send us an email

Call us at: 218-365-6330
or toll free in the US: 800-341-8895
or send snail mail to

Dao of Well-Being Tours
Qigong China Trips
PO Box 750 Ely, MN 55731
---
Our main office is in Ely, Minnesota, located in NE Minnesota's Arrowhead Region, about 5 miles from the Canadian Border. Many people have asked us why, of all the places in the world, we have chosen Ely as our home base. Simply stated: it is possible for the place in which we live to have such positive energy, "Qi," that just being there is a benefits our health and well being and supports our personal practice. Ely is just that kind of place.
Ely is surrounded by the Superior National Forest and is the "doorway" to the famous Boundary Waters Canoe Area Wilderness (BWCAW). A federally protected wilderness area located along the US - Canadian Border, the BWCAW is over one million acres in size, contains hundreds of lakes & rivers, has 1200 miles of canoe routes and is home to several unique ecosystems, each with abundant plants & wildlife, including many threatened & endangered species. As the main entrance to the Boundary Waters, Ely offers a multitude of options to experience this exceptional area of protected, pristine wilderness. There are 20 different entry points to access over 1,500 miles of canoe routes, 2,000 solitary campsites, and numerous hiking trails.
If you happen to be in our neighborhood, we invite you to stop by for a cup of tea.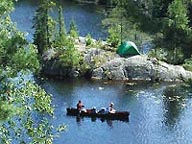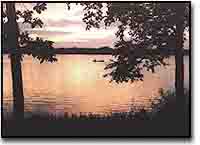 ---
We invite you to visit the links below for information on Ely, Minnesota and the Boundary Waters Canoe Area Wilderness.
http://www.timbertrail.com/ely-minnesota-bwca.html
click here to send us an email

Dao of Well-Being Tours
Qigong China Trips
PO Box 750
Ely, MN 55731 USA
phone: 1-800-341-8895 phone: 218-365-6330
home photo galleries china-tibet map about us trip registration what is qigong tour sponsors links contact us women's retreat