China & Tibet

Beyond the Ordinary Tours- Spiritual Journeys- to the most sacred and spectacular sites in China & Tibet
Dao of Well Being Tours™



Journey to Shangri-La
5 June -23 June 2008
Enjoy China - Off the Beaten Path
Extraordinary Adventures With Kindred Spirits and Exceptional Tour Leaders.
Experience China's Culture and Ancient Spiritual Centers In the Quiet Beauty of Nature.
Join us for a life changing journey ~ the journey of a lifetime!
Shangri-La Chengdu - Qingchen Shan - Lijiang - Lhasa - Shanghai
● Enjoy the China that lays off the beaten path and its ancient spiritual centers, set in the quiet beauty of nature.
● Experience the timeless wonder of Shangri-La Turn back time in this peaceful and serene setting. Learn about the daily life of Tibetan people as we visit traditional old style villages and are welcomed as guests of a Tibetan family in their home. Explore the Songtsam Lama Temple founded by the 5th Dalai Lama.
● Explore Tibet, the roof top of the world We will stay in a beautiful Tibetan style hotel in the heart of Lhasa and experience the wonders of Tibetan culture first hand. We will tour the Potala Palace with its 999 rooms; Sera Monastery, where we will listen to monks debating Buddhist philosophy and Jorkang Temple, considered the most beautiful and sacred temple in Tibet, where we may join the monks and sit with then for for evening chanting and meditation.
● Shop for international handcrafts at Barkor Bazaar, the famous 1,000 year old market, on the pilgrims route, right in the center of Lhasa; Learn about Tibetan Medicine at the Tibetan Traditional Hospital; visit a Tibetan Traditional orphanage that we have adopted, visit a Tibetan Carpet Factory, meet the serene nuns at a Buddhist Nunnery near our hotel; enjoy Tibetan Banquets and Dancing Shows
● Relax in the beautiful, picturesque old town of Lijiang on the United Nations World Heritage Site list. With its traditional Naxi matriarchal culture, wooden architecture, verdant gardens, cobbled streets criss-crossed by canals, and graceful stone bridges all overlooked by Jade Dragon Snow Mountain, Lijiang is one of the most charming spots in the world

● Stay at the Cave of the Heavenly Master Temple, a 1,000 year old temple, on the forested slopes of Azure City Mountain, and enjoy the best traditional cuisine in China.
● Visit Chengdu, in SW China, where we will tour the Giant Panda Research Center and bamboo park, learn about Giant Pandas, Red Pandas and how we can support the survival of these endangered species You will even have the opportunity to hold and photograph adorable baby Pandas.
● Benefit from daily personalized Tai Chi and Qigong classes including: Qigong Healing for yourself and others, Anti-Ageing and Longevity Practices, Stress Release, Energy Refinement, Acupressure and Meditation.
DAY TO DAY ITINERARY
June 5 - Thursday - Day 1: Meet at San Francisco Intl. Airport. Cross the International Date Line. We will learn Qigong Techniques for Travelers before departure and have a "recovery from jet lag" session after we arrive.
June 6 - Friday - Day 2: Arrive in Chengdu after crossing the International Date Line.
June 7 - Saturday - Day 3: In the morning we will visit we will visit beautiful Bai Hua Park where Mark will lead us in Morning Tai Chi and Qigong. Locals often join our group and practice along with us. After breakfast we will visit the famous Qingyang (Green Sheep) Temple (named after a famous bronze statue of a sheep with characteristics of all 12 animals of the Chinese zodiac.) Dinner will be a Hot Pot Banquet, a Sichuan specialty.
June 8 - Sunday - Day 4: In the morning we will visit the Panda Research Center; photograph Giant Pandas and the smaller Red Pandas and their adorable babies. (you must make a donation to hold the baby pandas) After lunch we will visit San Xing Dui to learn about the 3,000 year old Shu culture. The stunning and mysterious archeological discoveries of San Xing Dui and the Jin Sha Ruins, as well as the artistry of ancient Shu brocade and the copper/bronze masks discovered near Chengdu remain are one of the world's profound mysteries. Dinner will be a Banquet of famous Sichuan cuisine followed by an evening at the famous Sichuan Opera, including the incredible mask changing show. (get a foot massage during the show)
June 9 - Monday - Day 5: Azure City Mountain - Qingcheng Shan; Ride Scenic Cable Car; Ferry on Yuecheng Lake; hike to Tianshi Dong Temple; Daoist Banquet; Lodging in the comfortable temple guesthouse beneath the spreading branches of a sacred 1,000 year old ginkgo tree.
June 10 - Tuesday - Day 6: Early morning Qigong in the temple courtyard followed by free time to explore the mountain trails and temples. Special afternoon Chinese Calligraphy class by Mark is always a highlight of our trips. Even the local Chinese are fascinated by the evolution of their writing. Our group will enjoy participating in a traditional Daoist Tea Ceremony. Banquet Daoist Dinner then evening discourse and sharing
June 11 - Wednesday - Day 7: Morning Qigong in Temple courtyard, then we leisurely journey to the foot of the mountain. Return to Chengdu. Short evening flight to Lijiang
June 12 - Thursday - Day 8: Lijiang is one of the most charming old towns in China with the spectacular Jade Dragon Snow mountain looming above it. Lijiang has the best preserved wooden city of anywhere in China (UN declared the town a World Heritage Site). The market is known for its fabulous Yunnan teas and lovely ethnic crafts. We will visit the Dongba Museum and beautiful Black Dragon Pool. In the evening we will enjoy a traditional Naxi concert.
June 13 - Friday - Day 9: Morning Qigong followed by exploring the beauty of Lijiang including Baisha Village, Yufeng Si and Yak Meadow.
June 14 - Saturday - Day 10: Beautiful drive to Shangri-La through the magical landscape of northern Yunnan We will stay at the Shangri-La Songtsam Hotel, formerly a traditional Tibetan style residence situated near the Songtsam Lama Temple founded by the 5th Dalai Lama.
June 15 - Sunday - Day 11: After morning qigong, we will visit a traditional Tibetan village, be welcomed as guests in a Tibetan home (larger tour operators can only dream of this) and learn about their traditional lifestyle. Evening discussion. In the afternoon we will do a walking tour of Shangri-La old town. Traditional Tibetan Dinner
June 16 - Monday - Day 12: After morning qigong we will drive to beautiful Bita Lake then on to explore the countryside and local farming community.
June 17 - Tuesday - Day 13: Fly to Lhasa, Tibet: one of the most spectacular places on earth. Lodging in a beautiful Tibetan style hotel near the heart of Lhasa and Jorkang Temple, the most sacred temple in Tibet. We will acclimate to our surroundings and stroll to the Barkor, the pilgrim's circuit and 1,000 year old bazaar.
June 18 - Wednesday – Day 14: In the morning we will visit the Tibetan Traditional Hospital and learn about this ancient and sophisticated healing modality. In the afternoon we will visit the Sera Monastery, where the monks debate Buddhism in an open courtyard. Late afternoon we visit the Tibetan Orphanage we have adopted. In the evening we will enjoy a Tibetan Dance performance.
June 19 - Thursday - Day 15: Tour the Potala, one of the architectural wonders of the world and tour a Tibetan Carpet Factory and learn about Yak culture and traditional weaving.
June 20 - Friday - Day 16: Free day to explore Lhasa and the surrounding area on your own.
June 21 - Saturday - Day 17: Depart for Shanghai. We will stay at a hotel in old Shanghai, close to famous YuYuan Garden and YuYuan Bazaar with lovely tea houses.
June 22 - Sunday - Day 18: After morning Qigong we will explore the Daoist, City God's Temple and the Shanghai Museum. In the afternoon we will have free time to explore Shanghai, do a bit of shopping and prepare for our departure to the US in the morning. Farewell Banquet will be followed by a spectacular evening boat ride on the Huang Po River.
June 23 - Monday - Day 19: In the morning we will have our last Qigong class. We will depart for the USA arrive in San Francisco the same day after crossing the International Dateline.
__________________________
Daily Classes in Qigong, Tai Chi, Meditation (optional)
Mark Johnson will teach: Early Morning Warm-Ups including Stimulation and Detox of every cell in the body; Five Healing Sounds and Colors; Joint Loosening; Eight Extra Meridian Qigong; Internal Alchemy; Brain Stimulation Techniques and Integrating our Physical, Meridian and Auric Bodies.
Rebecca Kali will teach: Medical Qigong for Healing Yourself and Others, Bua Duann Gin, also called Eight Pieces of Brocade (one of the oldest forms of Qigong), Daoist Meditation, Qigong for Arthritis, Chronic Pain and Chronic Fatigue, Anti-aging &Longevity Techniques, and Daoist Meditation .
________________________
TRIP LEADERS
Mark Johnson
Qigong (Chi Kung) healer and Tai Chi instructor, started his Chinese studies in 1970 when he joined the I Ching scholar, Khigh Dhiegh at the Taoist Sanctuary in Los Angeles. During his 4 year stay at the Sanctuary, he studied the I Ching, Taoism, Feng Shui, Yang style Tai Ji Chuan and the Chinese language.
In 1974 Mark relocated to Taiwan to study acupuncture. While in residence there, he studied with several famous Taoist Masters. After a year in Taiwan, Mark returned to Malibu, CA where he continued his Taoist training for 8 more years. During that time, he learned 3 Taoist styles of Qigong/Tai Chi, and the 8 Treasures. He also studied advanced I Ching, Feng Shui, and enhanced his natural healing abilities.
In 1982, Mark taught Tai Chi to Francis Ford Coppola and the cast and crew of the movie "The Outsiders" .While with them, his Qigong healing abilities were recognized so he was asked to return to do healing for the cast and crew of "Rumble Fish". Mark's students included: Tom Cruise, Nicolas Cage, Patrick Swayze, Ralph Macchio, Mickey Rourke, and many others.
Since 1983, Mark has founded Integral Tao Centers in Tulsa, OK, Taos, New Mexico, New York, Vancouver, Canada and in Cuba. He now resides and teaches in the Sonoma, CA area. He has been teaching throughout North America for nearly 35 years in a variety of formats: private sessions, on-going community classes, weekend and week long seminars and workshops. He is a certified Tai Chi tournament judge and has worked over 50 tournaments in the past 13 years. He has produced three video's: "Tai Chi for Healing", "Tai Chi for Women" and "Tai Chi for Seniors" which is the highest selling Tai Chi video in the country. (over 600,000 so far!)
Mark is one of the founders of the National Qigong Association. He lives in California, and is the proud father of his daughter Sita. In his "spare time" he is a pilot and amateur astronomer.
Rebecca Kali
Rebecca Kali is the founder and director of the International Qigong Alliance, former Executive Director of the National Qigong Association; and founder and owner of Dao of Well-Being™.
She has practiced meditation and energy-work for over 40 years and led Qigong and Daoist sacred journey tours to China since 2000. Her practice of Qigong, which began as a means of recovery after an auto accident, has led to the development of a Qigong program to help those with chronic pain and autoimmune disorders to regain a symptom free, active, lifestyle and exuberant energy. Her motto is "No one should be in pain!"
Rebecca has studied Qigong in hospitals in Beijing and Taoist philosophy and meditation techniques in monasteries and temples throughout China. She teaches many styles of Qigong, meditation, Daoist Inner Alchemy, is a Qigong Healer and leads Qigong Wilderness retreats for women. Rebecca is certified as a Medical Qigong and Taoist Qigong Instructor. (World Academic Society of Medical Qigong - Beijing - 2000 - Qigong Empowerment Association - USA - 1999). She is certified as a Wilderness First Responder by Wilderness Medical Associates - USA - 2007.
Rebecca lives in northeastern MN where she enjoys kayaking, hiking, outdoor photography and Qigong in the famous Boundary Waters Canoe Area Wilderness. She is grandmother to 6 beautiful grand-children.
________________________
REGISTRATION:
Trip fee: US$3,887.00 Trip Fee with cash discount: US$3689.00
Checks, Money order, Credit cards (Visa and MC ) accepted.
Trip Fees Includes: all Qigong and Tai Chi instruction, all air and land transportation (private A/C buses, cable cars, boats), costs in China, calligraphy class, most meals, all banquets, translators and guide fees, entrance fee to Terra Cotta Warrior exhibit & museum, entrance fee to Giant Panda Research Facility, Sichuan Opera tickets, Naxi concert tickets, entrance donations to all temples and monasteries, all lodging (double occupancy), single room where available is US$450.00 extra.
What's not included: International airfare, Yak rides, and donations for snuggling with baby Pandas, foot/shoulder massage during the Sichuan Opera show, China Visa, travel insurance (required), Chinese International or domestic airport taxes; taxi or rickshaw fees for extra excursions during free time, some lunches; gratuities to guides, drivers and porters; trip cancellation; excess baggage charges on airplane, laundry, or personal purchases.
RESERVE YOUR PLACE NOW with an US$800 deposit.
Cancellation and refunds: If the tour participant cancels the program, cancellation fees will be adjusted according to the following schedule: refund will be given 90 or more days before departure, less $400; 89-75 days, less 25% of total trip fee; 74-35 days, less 50% of total trip fee, no refunds within 34 days of departure. We require that all trip participants purchase travel insurance such as TravelEx, which covers trip cancellation fees.
At time of registration you will receive a detailed list of what to bring, what to wear etc.
A suggested reading list will also be provided.
Checks, Money order, Credit cards (Visa and MC ) accepted.
[ register by phone - call 218-365-6330
[register by email: click here to Send Us an Email
[register by mail:
Rebecca Kali
Qigong China Trips
P.O. Box 750
Ely, MN 55731
Each tour fills quickly.
Please reserve your space now.
[
At time of registration you will receive a detailed list of what to bring, what to wear etc.
A suggested reading list will also be provided.
_______________________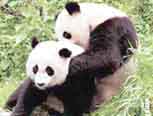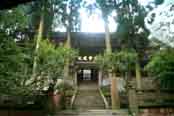 return to top

Qigong China Trips
PO Box 750
Ely, MN 55731 USA
phone: 218-365-6330 fax: 218-365-6933